Our Story
A Potted History of a Family in Flowers
I've always been "arty"!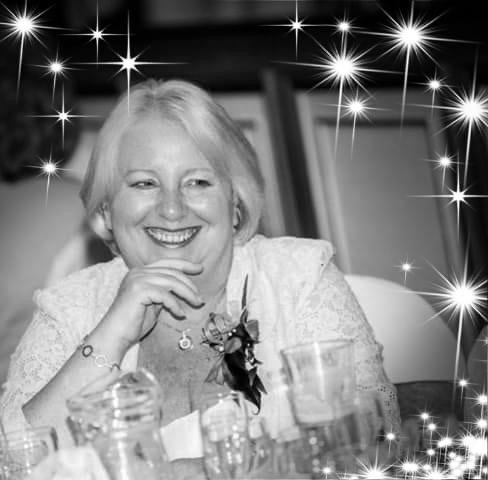 Loved to sing, sketch, act and at 16 went to college to train as a commercial artist, but money was tight and I left to take work at Woods the florist in Princes Street, Stockport, in 1967 where an undying love of flowers grew (excuse the pun)!
Woods had several branches and trained "the old way" early morning conditioning flowers under a lean to, teasing ant eggs and twigs out of solid moss with frozen, cut hands, and back then trainees were not allowed to "play with the flowers" until they had done a year fetch and carrying, and I sooo wanted to design. Wages were peanuts and the work really hard so I left trying various jobs to get by, but I still dreamed of flowers.
Alan my husband, and 3 children later I still had the "flower bug", so signed up for floristry at Wythenshawe College, for 2 years full time, gaining City and Guilds Level 4, and ventured out to become a "professional florist" with a shop in Longsight, Manchester.
I was still very "green" but learned an awful lot, and moved premises to the Village Florist in Burnage Lane, where I spent a few happy years continuing to learn the trade at the sharp end. Over the years I've owned various flower shops, one of which was, Grand Central Flowers, this is where our daughter Jen found her love of flowers, she'd always dabbled in flowers as a young girl, being heavily involved in carnivals, and representing Stockport as their carnival queen, made her own bouquets as well as selling them to other queens on the circuit, she had already caught the bug so while joining me in the shop while at art college, decided to train further and gain her Level 3 floristry City and Guilds diploma.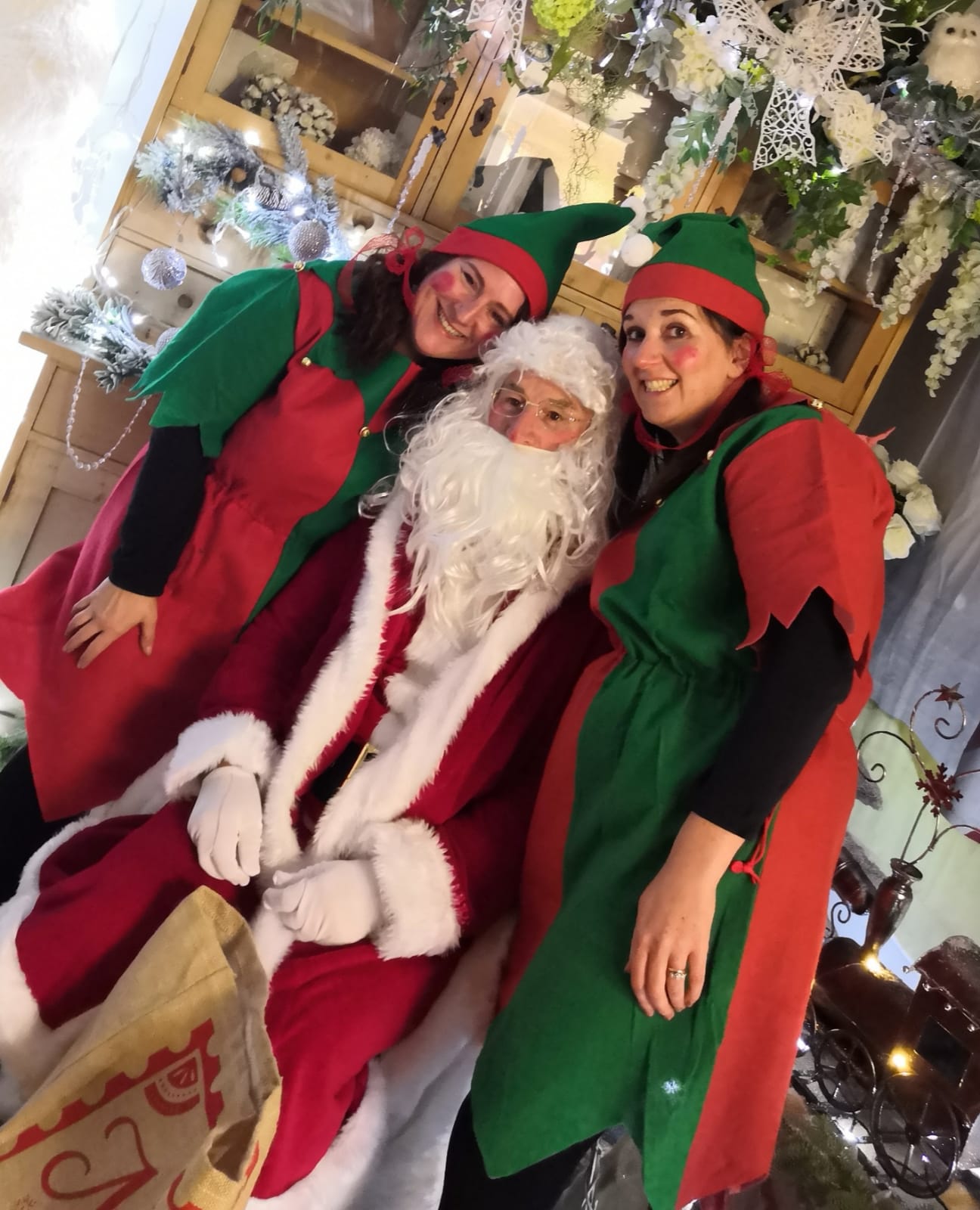 A particular favourite of the family flower shops was Pineapple Interiors, Marple Bridge, situated in a gorgeous setting by the river. We held many special events down in the rear showroom under the shop. My hubby Alan would hold court as Father Christmas at the annual Winter wonderland. Our grandchildren, Jack and Megan would come down and play in the yard while mum Jen our daughter, ran the shop, Jen brings a very natural and flamboyant perspective to her floristry, an excellent window dresser and merchandiser, her unique style is displayed throughout the shop.
One day I was chatting to the manager of the local Midland hotel, who said they had a young waitress who was very artistic, and had entered a flower class in the local Romiley Show. I was at the show wandering around the floral tent and spotted a striking design entered by Miss Karen Taylor, 18, and recognized immediately a natural, and untrained talent, I called in the Midland, asked Karen to pop in the shop and she's been part of the flower family ever since, in house and college to level 3 trained, Karen brings her great eye for colour and joy of all living things to her impeccable designs... (pssst... except houseplants, she murders them), Jen and Karen combined are a floral force to be reckoned with, their attention to detail means they work especially well with couples looking for something unique for their special day, their beautiful floral work is a joy to behold.
Then along came The Lavender Room, formerly The Secret Garden, the beautiful and deceptively large shop in Disley, managed by my son Glen, also a talented florist, and the site of the bustle of Jen and Karen constructing many a stunning wedding and event in its large basement, and last but not least, CHESHIRE FLOWERS.
As long as I can recall I've always admired Cheshire Flowers, situated opposite Stepping Hill hospital with its huge display windows, so when Joan its current owner then decided to retire, we bought it, running it as a successful florist and event business for the last 18 years, finally selling off our other sites to concentrate on the one business. By now all our family members were involved in some way with flowers and Alan and I heading for retirement.
So we're reaching the latest chapter in Cheshire Flowers history, the best bit!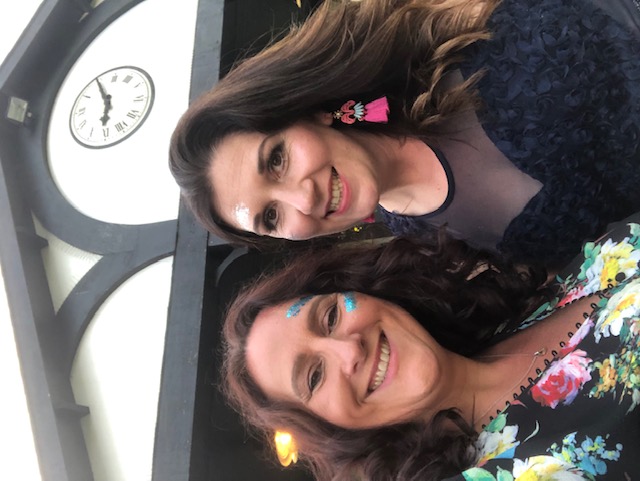 After serving the community and hospital faithfully for 55 plus years, and with the sad passing of its founder Ted Hallworth who had lived above the premises with wife Pam, it was decided we would relocate. Difficulties parking and less passing trade meant that we had reached a crossroads, so Jen and Karen went to visit our current shop, which was in need of serious attention, in fact when I first saw it I couldn't believe that Jen was considering it, but we're a year on, the works was mainly undertaken by youngest son Aaron, helped by the rest of the family and some friends and we now have Cheshire Flowers in the quirky and quaint premises, set alone, taking pride of place in Great Moor, we love it and are very proud of it, and we hope you love to visit, you can see and feel the love we have put into the shop, and it's complete with parking in front 9.30 to 3.15 AND our own car park..luxury!
We offer a family run, excellent service, flowers from great wholesalers, kept in clean, temperature-controlled environments and uniquely designed by City and Guilds and time served, trained family florists.
Now helped by our next generation, granddaughter Megan, and flowers delivered with care by family members, Jen is at the helm and doing a fine job with Karen by her side, and though retired I still bob in to help keep them all rounded... being the family matriarch and all!
If you've ever wondered what it takes to be a florist? Here goes, It takes talent, skill, love, care, passion, and sheer determination, you need to love flowers and know the importance they play in life.
I hope you've enjoyed our Story so far, it's been quite a journey I know despite the ups and downs, I certainly have loved every minute,
Lesley Carson.
And so the story continues………..